Private debt is an alternative source of
financing of enterprises
Traditional and alternative asset classes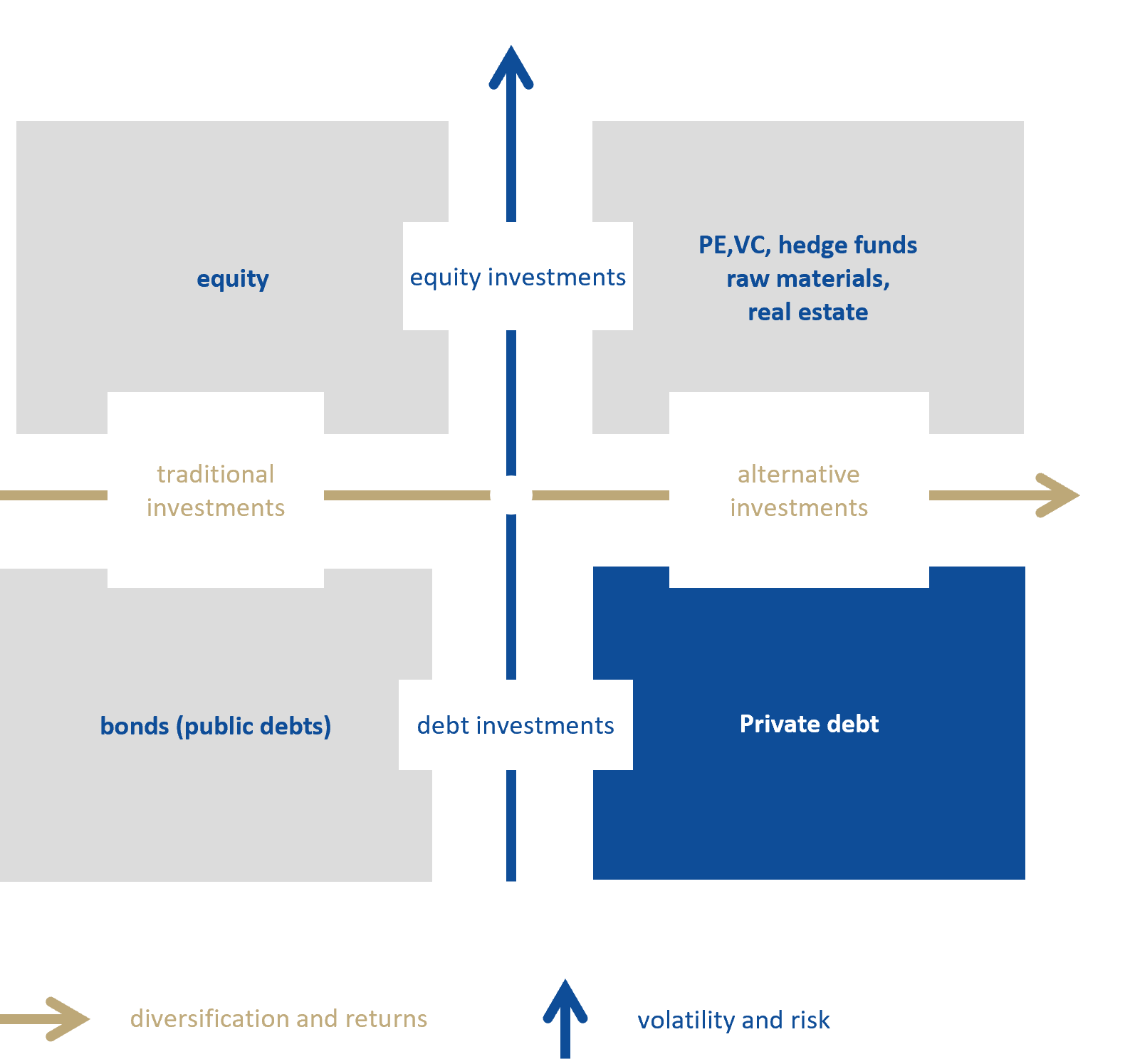 Key features of private debt financing
Non-bank financing
Private debt has emerged as a response to the SME financing gap caused by increasingly stringent capital requirements for banks.
Bilateral agreements with greater structural flexibility
Financing terms tailored to a specific project, taking into account the specific interests of the issuer and the creditor. Much faster process of obtaining financing compared to standard bank lending policies.
Higher profitability from funded projects
Investments in the private debt market usually offer the opportunity to generate higher yields due to the premium for low liquidity and the flexibility and speed in obtaining financing.
Strong creditor protection
Individualised approach to collateral and financial and non-financial covenants to ensure that investors are adequately protected from credit risk.
Active monitoring of the repayment of the financing throughout its term
Full control and communication with the financed entity enabling a quick response to potential repayment problems.
Private debt is a fast-growing asset class in the alternative investment group. It allows investors to realistically diversify their portfolio by adding exposure to credit risk. The premium for taking on this risk makes it possible to generate attractive returns.